April 7th, 2018 | 10 AM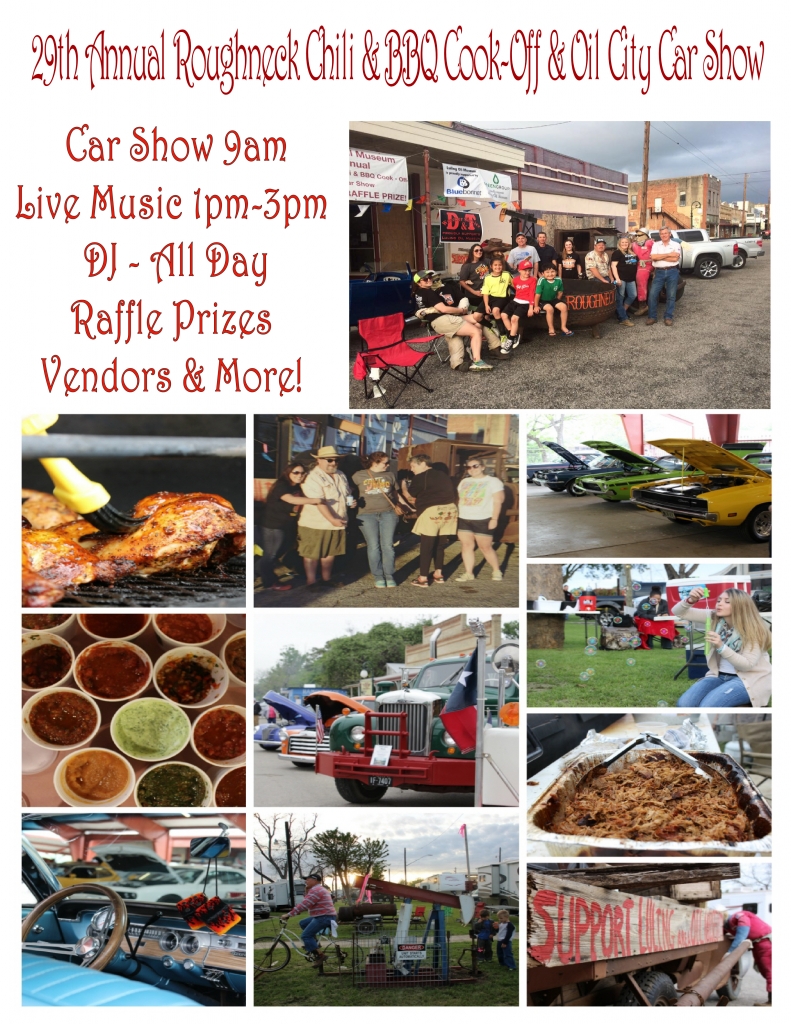 The Museum's Roughneck BBQ Cook-Off is an IBCA sanctioned event, and the Chili Cook-Off is a Tolbert sanctioned event. Both of these great events are the real deal, and they help fund the day-to-day operating costs at the Luling Oil Museum.
Don't forget to stop by the Oil City Car Show during the Roughneck Cook-Off, you won't be disappointed. Be prepared to step back in time when you cast your eyes upon the great American classic cars that once commanded the streets and highways of this vast nation.
Arts and crafts vendors will also be present at this event. They will be selling hand-made products that can only be found at one-of-a-kind events like the Roughneck Cook-Off. Food will also be available in the event area.
To sum up, that's a BBQ cooking contest, great food, an arts and crafts show, and a car show, all just in one day! That sounds like a good time to me. What about you?
To get a chance to sit at the judging tables, fill out and submit the form below.